Recently, several theatre professionals were asked to comment about the state of the American theatre–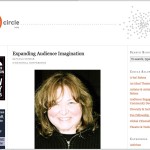 and its main challenges in the coming years–for TCG (Theatre Communication Group) as the organization starts making plans for what issues to prioritize.  This writer thinks that a key challenge is making sure that all voices are heard, that everyone gets a seat at the table, that we tell ALL the stories. You can read the interview between Paula Cizmar and playwright Jacqueline Lawton for TCG Circle here.  It's called Engaging Audience Imagination (but the point of the piece really is to ask for people to imagine a whole new world).
---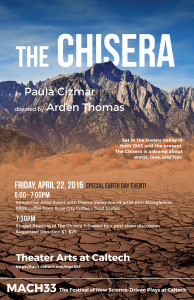 The Chisera (aka Lost Borders) was selected for the Mach 33 Festival of Science-Driven Plays and was part of the special Earth Day event (April 22) to kick off the festival, held at CalTech in Pasadena, California.
The play  took second place in the Ebell of Los Angeles Playwriting Prize; it was nominated for the Kilroys List and was workshopped at Cosumnes River College. More news coming soon.
---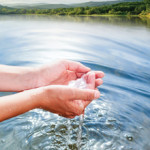 Water Rites – a celebration of water, in collaboration with Daniel Cariaga, was a Visions and Voices event in March, presented in partnership with Debora Chan-Southwell and Emma Frances Bloomfield.   Water Rites is a multimedia project including fictional and documentary elements exploring humanity's need for and love of water.  At USC's Visions and Voices. See Water Rites.
---
Street Stories, January, and Still Life with Parrot & Monkey are now published on Indie Theatre Now.
The Chisera and January were nominated for the first Kilroy List, with The Chisera being an Honorable Mention in 2015.
---
Paula is a part of 365 Women A  Year: A Playwriting Project, which was founded by Jess Eisenberg and Gina Scanlon.  The international project's goal is "to write women back into the social consciousness as

well as empower and promote female playwrights around the country"–and to do so, they set out to gather women writers who would write plays about important women from history, especially women whose stories have not been told.  For the 2014 365 Women A Year project, Paula wrote Yerba Buena, a short play about Juana Briones, a mixed-race woman who was one of the early founders of San Francisco and left her mark on the area.    For 2015, Paula is working on a piece about both black and white women who were influential in the underground railroad.
---
Paula is one of seven female playwrights who will write The Hotel Play, a collaborative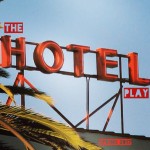 site-specific, immersive play to be produced in a Los Angeles hotel in 2017 to celebrate Playwrights Arena's 25th anniversary.  Selected by Producing Artistic Director Jon Lawrence Rivera, the writing team consists of Paula Cizmar, Velina Hasu Houston, Nahal Navidar, Julie Taiwo Oni, Janine Salinas Schoenberg, Madhuri Shekar, and Laurie Woolery.