Still Life with Parrot & Monkey          4w; 3 m   full-length   comedy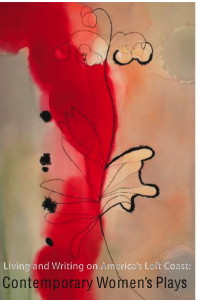 A comedy about consciousness and connection.  Celia, romantic but emotionally detached, takes stock of her life and comes up short. Thinking she has no purpose, she sets off to find answers—and instead encounters Vic, a quirky downtown painter, and Gloria, an offbeat housewife from the Valley who (inconveniently) can't stop channeling Frida Kahlo.  Nontraditional and comedic, Parrot & Monkey is a blend of realism and illusion, a landscape reflecting the chaos we experience as we maneuver through what is supposed to be normal urban life.
World Premiere available.  Published in Living and Writing on America's Left Coast: Contemporary Women's Plays by Paula Cizmar, Velina Hasu Houston, Marianne McDonald, Laura Shamas, and Stephanie Swirsky.  Murasaki Books.   Also available through Indie Theatre Now.
Ghost Dance on Mulholland          2w; 1m    one-act    comedy
Lu is on all-night surveillance duty as a private investigator, looking for something on a hilltop high above the city, but Chick, her boss, won't tell her what.   A mysterious woman–or maybe just the spirit of the mountain–shows up to complicate this offbeat, existential comic romance.  Directed by Diane Rodriguez.  Produced in the Circle Rising One-Act Festival at the Zephyr Theatre, Los Angeles.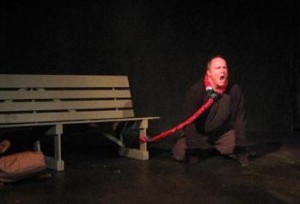 Boodaboy          1w; 1m  (or 2w)   one-act   comedy
Boodaboy is pretty annoyed with the question, 'Does a dog have Buddha nature?', especially since he has his hands full trying to keep his human, Marge, from going off the deep end.  A bittersweet comedy about companionship and chaos.   Directed by Tara Karsian.  Produced in Series A:  The Echo One-Acts by Echo Theatre, Los Angeles;  Chris Fields, artistic director.
river: post-futurist          1w; 1m   10-minute play    drama
In the future, after an apocalypse, Gem and Mik try to escape from the Allowed Zone, into what is left of the natural world….except Mik keeps breaking character and deconstructs not only the past event but also his own role in it.   Directed by Melanie Sutherland.  Produced at the LPTW Turning Points Festival at the Cherry Lane Theatre, New York City.
---
---
Many of Paula's plays are available on the National New Play Exchange. Antigone X is available from NoPassport Press on Amazon.  The Death of a Miner is available through Samuel French.  Candy & Shelley Go to the Desert is available through Dramatists Play Service.  For any other plays that interest you, contact Paula via email.
For a list of more plays and for more information about Paula Cizmar's work, including a complete list of productions, awards and honors, panels, conferences, speaking engagements, and teaching, send an email.