A long-haired musician touring the U.S. with his own private Pullman car and an entourage–and also a political activist?  What is it about music that speaks to people, and what is it about musicians that calls the public to take action against injustice?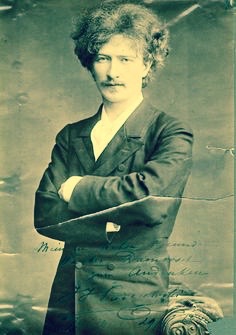 That's what's explored in The Paderewski Cycle, a series of musicals about Ignace Paderewski–composer, pianist, and the first Prime Minister of the Republic of Poland.
In November 2017, fifteen minutes of my musical GOLDEN will be performed along with fifteen-minute segments of work by Oliver Mayer, Katherine Noon & Mark Seldis, and Mark Hein.  GOLDEN, book & lyrics by Paula Cizmar; music by Nathan Wang.  Directed by Nancy Keystone.   Friday November 3, 8:30 pm, Joyce J. Cammilleri Hall, Los Angeles.