Something about the high desert haunts me–the low-lying scrub, the huge expanse of what looks like nothing but is actually teeming with life, and the mountains in the desert.  And the story of Scheherazade from 1000 Nights has always haunted me too.  Why should a young woman be under constant threat of death unless she keeps the Sultan entertained?  And then there is the sound of the wind, the memory of fanciful music, the yearning….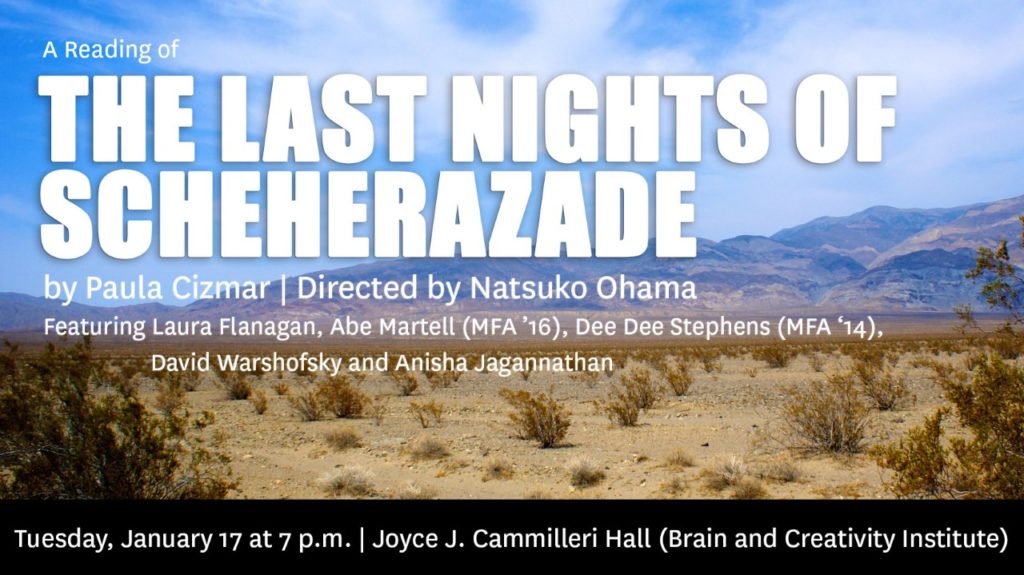 All of that features in The Last Nights of Scheherazade.
Here's the flyer for a reading, directed by Natsuko Ohama, with a cast featuring Laura Flanagan, Abe Martell, Dee Dee Stephens, David Warshofsky, and Anisha Jagannathan.