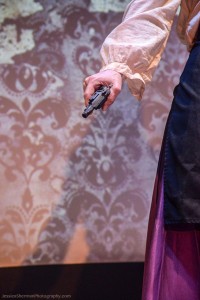 More and more, playwrights are sending out invitations.  Not just the typical request to attend a reading or a production or workshop–but something even more imaginative.  They're inviting other playwrights to join them in creating group projects.   It's a trend that I'm really enjoying–not only as a willing participant, but also as an observer of theatre.  After all, we all know how tight the opportunities are at traditional venues, particularly for writers who don't fit the traditional mold.  So the indie theatre world is changing that–jumping in as self-starters, inventing group projects, trying out big risky experiments, and just getting together as a writing community and being mutually inspired.
I got involved in three of these group imaginings recently:  The Box at Sacred Fools, Feuchtwanger Re-Freshed at Villa Aurora, and a country-wide project called 365 Women a Year.
The 365 experience was first.  Last year, Jesslynn Eisenberg Chamblee had the bright idea of inviting playwrights to join her in writing plays about women in history, one for every day of the year.  She called it–what else–365 Women a Year – A Playwriting Project, went on Facebook, announced it there,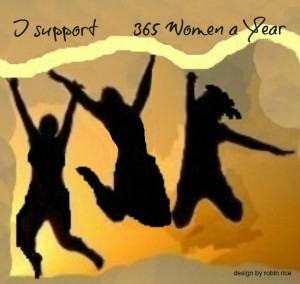 announced it to various playwriting groups and on various sites, and before she knew it, there were playwrights from all over the country, signing up for historical women, writing short plays and full-length plays, organizing readings, events.  Jesslyn didn't know most of the people who signed up–I didn't know her when I contacted her and signed up for Juana Briones, a mixed-race woman who defied convention in the early 1800s.  (Juana was one of the early settlers of Yerba Buena, which eventually became the city of San Francisco, and managed to become a successful businesswoman, as well as a healer whose medicines were herbs and hand-mixed teas.)  So here we all were, strangers, jumping in and deciding to fill in some blanks of history and excavate the lives of forgotten women.  Strangers at first–and now we all know each other.  Well, virtually, anyway.   Now 365 Women a Year has 365 plays for 2014 and is working on another 365 for 2015.  As the project's mission states:  "We are playwrights passionately creating stories about extraordinary women in history and actively seeking production and publication. plays important women in history for this year."  It has become quite a phenomenon–and you can check it out on Facebook or the 365 website.
Feuchtwanger Re-Freshed was the brainstorm of my fabulous colleague at USC, Oliver Jai' Sen Mayer, who is always looking for a challenge.  His idea:  Have a disparate group of playwrights create short pieces–no more than five pages each–inspired by Lion Feuchtwanger's The Devil in France.  The memoir, which tells of the writer's experiences while being held in a detention camp in France during the early years of World War II, is a beautifully written personal history and a philosophical meditation on evil and human weakness.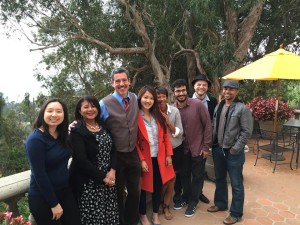 Oliver invited writers associated with the Western Edge Playwrights Salon to participate, and the rules were simple:  "Scenes may not exceed five minutes in length. Three minutes optimal. Write moments with simple demands (4 chairs, no other design, bare-bones set-up), and write plays for 2-4 actors (no monologues.)"  There were no restrictions on whether or not the play should be historically accurate, or which characters to use, or whether it even had to mention the name Lion Feuchtwanger.  The turn-around was fast–about six weeks–with a performance scheduled at Villa Aurora, where Feuchtwanger's archives are housed.   Villa Aurora was a refuge for Feuchtwanger and his wife Marta after they fled the Nazis. Very quickly the Villa became – in Thomas Mann's words – a "true castle by the sea." The residence became the central gathering place for German emigrants and their American friends. Thomas and Heinrich Mann, Bertolt Brecht, Franz and Alma Werfel, Alfred Doeblin, Ludwig Marcuse, Arnold Schoenberg, Kurt Weill, Hanns Eisler, Fritz Lang and Charlie Chaplin were among the guests at readings, concerts, and social gatherings.  It also was a fitting setting for readings of the Re-Freshed plays, written by Velina Hasu Houston, Oliver Mayer, Tylar Pendgraft, Lena Ford, Tristan McDaniel, Rebin Zengana, Chloe Huang, Victoria Moy, and me.
The wildest group project of them all was the latest one:  The Box – A Narrative Experiment in Late Night Theatre, conceived by Padraic Duffy and Hans Gelpe, for Sacred Fools.  Padraic and Hans created an elaborate Writers Manual–with character descriptions, locations, a specific year, descriptions of a fictional town, images, a basic premise, various sources of inspiration–and then said, Go!  Thirty-five writers wrote scenes for the piece–randomly, without consulting each other, without worrying about devising a single unified voice or style, without discussing who was going to include what characters in which scene.  Over the course of three consecutive Saturday nights in July, the scenes were then performed in random sequence at Sacred Fools in Los Angeles, revealing a haunting story about a mysterious young man returning from war, told through the experiences of nine characters in a small fishing village in 1918.  Actors rehearsed the various scenes–but had no idea in what order they'd be performed.  Nor did the writers.  Audience members became hooked on wanting to know what was finally going to be unveiled in the last performance–and the piece easily sold out.
It took a small army of people to bring The Box to life.  Actors were: Dana Lyn Baron, Bryan Bellomo, Corryn Cummins, Rebecca Larsen, David LM McIntyre, Francisco Rodriguez, Leon Russom, Ruth Silveira, Ian Patrick Williams, Hans Gelpke and Padraic Duffy.  And the 35 writers literally ranged from A to Z:   Neal Alvarez, Lemon Baardsen, Zachary Bernstein, Paula Cizmar, Bob DeRosa, Christopher DeWan, Mike Dressel, Erik Engman, Annette Fasone, Aaron Francis, Summera Howell, Jay Garrett, Nat Gertler, Marian Gonzalez, Jon Jory, Mildred Lewis, Sarah McKinley Oakes, Tifanie McQueen, Paul Plunkett, Ari Radousky, Erika Rose, Scot Shamblin, Jacob Sidney, Gregory Sims, Graham Skipper, Ann-Giselle Spiegler, Scott Stein, Vanessa Claire Stewart, Caridad Svich, Sean Sweeney, Alisa Tangredi, Mac Wellman, Nathan Wellman, Ian Patrick Williams, and Paul Hoan Zeidler.
Late show audiences were "mesmerized" and "loved the element of discontinuity paired with divergent writing."
It was a fun ride as a writer.  Can't wait to see what the next group invitation might bring.